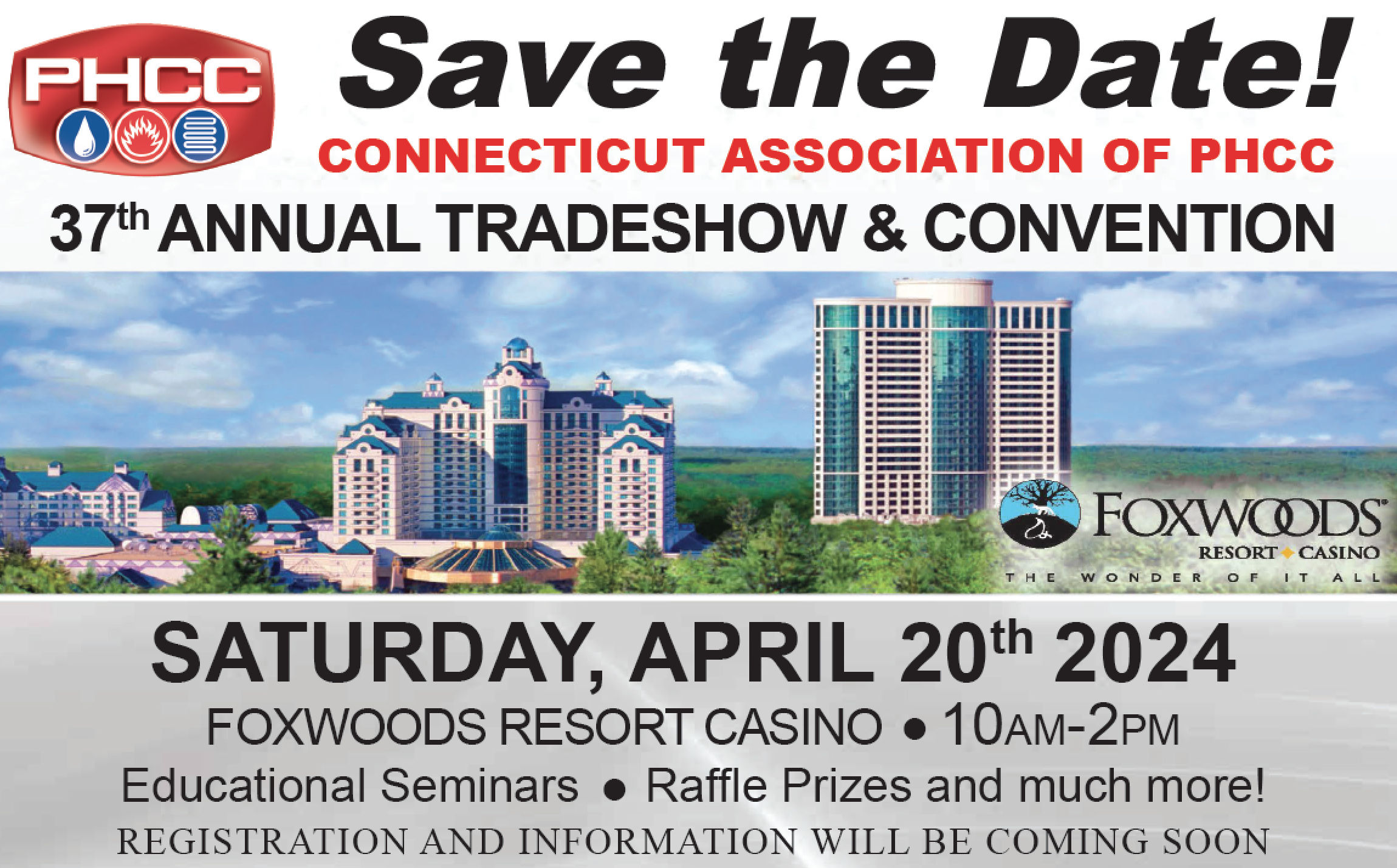 News & Events

CT law requires annual training to be completed by July 31st of each year to maintain assorted PHC licenses.

All classes are taught by CT-PHCC professionals, who will educate you on the latest state standards and share the best business practices in the PHC industry.
2023 classes have concluded and our 2024 P1 class dates will be posted soon.

Southeast Connecticut Meeting
Please join us on December 12, 2023 for our SE Chapter Christmas Dinner! We are looking forward to seeing everyone at Filomena's in Waterford, Connecticut!

Cocktails at 6:30, followed by dinner & holiday festivites.

Please RSVP no later than December 8, 2023, to execdirector@ct-phcc or [email protected].
PHCC Advocacy

PHCC advocates on our members' behalf, working directly with lawmakers to protect the plumbing and HVACR industry from unfair laws and overregulation. As the voice for the p-h-c industry in Washington, PHCC empowers our members with the tools and support needed to participate in effective local grassroots activism.

For additional information about PHCC's policy and advocacy efforts, please contact [email protected].

The PHCC Legislative & Regulatory Tracking Center allows PHCC members to track and monitor active bills and regulations.

> Active Bills & Regulations
Education + Training

No matter what stage you are in a p-h-c career, PHCC and the PHCC Educational Foundation offer educational resources designed to help you succeed.

> Learn More

View all news
About Us
Founded in 1890, the Connecticut PHCC is dedicated to the promotion, advancement, education and the training of the industry professionals for the protection of our environment and the health, safety and comfort of society.

We are part of PHCC National, which is the premier trade association for p-h-c professionals. The PHCC represents over 3,000 contractor members who successfully manage businesses in residential service, new construction, commercial and industrial markets.
Contractor Application
Support our Associate Members